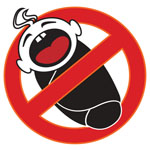 It turns out the rumour about Walt Disney being cryogenically frozen until a cure for lung cancer could be found was just that. A rumour. Its persistence comes from its appeal as an idea and the misplaced hope it generates.
It seems Disney is not the only American corporation investing in the misplaced hope that cryogenics offers. For those of you who thought that a company car, stock options and a private medical insurance were the top tier in employee benefits, you may need to think again. It was recently revealed that Apple and Facebook are offering female employees up to $20,000 to freeze their eggs, so as to delay the onset (as in the onset of a disease) of children.
The argument in favour of these initiatives goes along the lines of why should women interrupt their careers at a crucial stage? Wait until you have established yourself in your career before wrecking it by having kids. I can almost hear Sheryl Sandberg urging 30 somethings to 'lean-in' to the stirrups to facilitate the egg-removal. One quick clinical procedure later and motherhood is delayed until a career convenient time in the future, where they might even have invented a procedure for freezing babies who keep them up the night before that crucial presentation.
This idea is terrible on so many levels I feel reluctant to list them, but I will give it a go.
We all have a right to a private life. Organisational involvement in conception rather flouts this right. Imagine the conversation with your Line Manager to access this employee 'benefit'. Perhaps your manager will become involved and send you a meeting invite for your child's birth?
This initiative thrives on misplaced hope. The fact is that the success rate of a live birth from a frozen egg is very low. Just because a great deal of money has been spent on egg freezing does not guarantee success. Women will be more likely to conceive naturally. If schemes like this gain traction, there will be women who don't become mothers who could have become mothers. I'm not sure that ethical businesses should be facilitating this risk.
Egg removal sounds very clinical and straightforward. The reality is very different. Eggs are harvested after a woman has been on a drug regime for 6 weeks which amongst other side effects, impacts mood. This is followed by an uncomfortable procedure. More of the same follows at the embryo implantation phase, with no guarantees of success.
This all sends a very dangerous message about women and motherhood to society. Delaying or avoiding motherhood equals career commitment whilst having a baby is for those who are not prepared to invest in their careers. These women now have a choice about when to conceive and if they want to prioritise motherhood over their career, why should I support her career?
The most troubling aspect of all this for me as a man is that, again, men are let off the hook. Gender equality will never be realised unless men invest in the care of their children to the same extent as women.
Imagine an average couple who start a family. The mother will tend to take maternity leave of 9 months and may return to work but perhaps in a part-time capacity. During her child's infancy, she might experience reduced development opportunities and miss out on a number of promotion opportunities. She may be seen as less reliable due to increased absences to look after her sick child or through needing to do the school run. Now compare this with the experience of the father. The father returns to work after 2 weeks of paternity leave. This is a positive experience for him as his co-workers and, importantly, his boss will now recognise his warmth as a caregiver as well as his abilities to lead. During his child's infancy he experiences rapid career progression as going home at a respectable time involves nappies, reading stories and screaming kids, he might as well stay in the calm work environment and take on that extra assignment. During this same period, several of his female employees have babies and he benefits from the increase in opportunities this creates.
Of course this imagined couple invokes several stereotypes that many will find offensive. The point though is that men benefit from women going on maternity leave, whether this happens now or 10 years later with some defrosted eggs. Unless more men are prepared to share the responsibility of parenthood, women will continue to be discriminated against.